Blog | Lenexa Family Dental| Dentist in Lenexa, KS
Posts for: June, 2019
By Lenexa Family Dental
June 15, 2019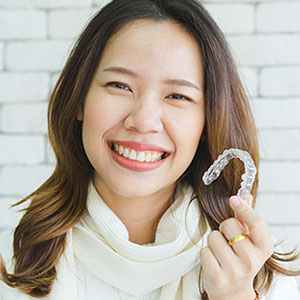 If you're one of the millions of people wearing an oral appliance, you already know how important it is to your dental health. Whatever the purpose—replacing teeth, stopping teeth grinding or guarding against injury—you want to get the most and longest service from it. That means showing your appliance some tender loving care on a regular basis.
It doesn't require a lot of time and effort to clean and maintain your oral appliance. But there are some pitfalls that could lead to greater wear and tear and just outright damage. Here are 3 things you should be on the alert for to keep your appliance doing its job for you.
Be careful how you clean it. Your appliance might resemble natural oral tissue, but it's not—so don't use toothpaste. Toothpaste contains abrasives, which are fine for tooth enamel but damaging to materials in your appliance. Instead, use dish detergent, hand soap or a specialized cleaner. Don't use hot or boiling water, which could soften any plastic and distort the appliance's mouth fit. Nix the bleach too, which can fade colored portions of the appliance that mimic gum tissue.
Don't wear them 24/7 unless your dentist advises. Depending on the type and function of your appliance, you shouldn't wear them around the clock unless your dentist advises otherwise. Dentures are usually removed at night while you sleep to help prevent bacterial growth. Keeping them out at night -and keeping them clean—will help lower your risk of dental disease. One caveat, though: there are some concerns today about the effect of keeping dentures out of the mouth at night on sleep apnea. It's a good idea, then, to discuss the issue with your dentist regarding taking dentures out at night.
Prevent accidental drops on hard surfaces. Chewing forces are considerable, but your appliance is designed to take it. The same can't be said, though, if they accidentally fall on a hard surface—the fall could crack or break them. To protect against this, be sure to put a soft towel or cloth in your sink basin while you're cleaning your appliance. And don't place it on a night stand or low surface where it could be knocked off accidentally by a child, a pet or you. A sudden accident like this could be costly.
If you would like more information on extending the life of your oral appliance, please contact us or schedule an appointment for a consultation. You can also learn more about this topic by reading the Dear Doctor magazine article "10 Tips for Cleaning Your Oral Appliance."
By Lenexa Family Dental
June 05, 2019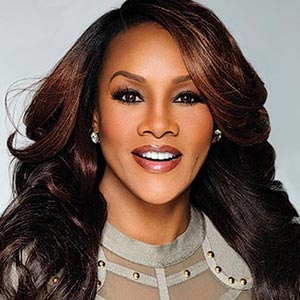 What's an actor's most important feature? According to Vivica A. Fox, whose most recent big-screen role was in Independence Day: Resurgence, it's what you see right up front.
"On screen, your smile and your eyes are the most inviting things that bring the audience in" she said. "Especially if you play the hot chick."
But like lots of people, Vivica reached a point where she felt her smile needed a little help in order to look its best. That's when she turned to a popular cosmetic dental treatment.
"I got veneers years ago," Ms. Fox told Dear Doctor magazine in a recent interview, "just because I had some gapping that probably only I noticed."
What exactly are dental veneers? Essentially, they are thin shells of lustrous porcelain that are permanently attached to the front surfaces of the teeth. Tough, lifelike and stain-resistant, they can cover up a number of defects in your smile — including stains, chips, cracks, and even minor spacing irregularities like the ones Vivica had.
Veneers have become the treatment of choice for Hollywood celebs — and lots of regular folks too — for many reasons. Unlike some treatments that can take many months, it takes just a few appointments to have veneers placed on your teeth. Because they are custom made just for you, they allow you to decide how bright you want your smile to be: anywhere from a natural pearly hue to a brilliant "Hollywood white." Best of all, they are easy to maintain, and can last for many years with only routine care.
To place traditional veneers, it's necessary to prepare the tooth by removing a small amount (a millimeter or two) of its enamel surface. This keeps it from feeling too big — but it also means the treatment can't be reversed, so once you get veneers, you'll always have them. In certain situations, "no-prep" or minimal-prep veneers, which require little or no removal of tooth enamel, may be an option for some people.
Veneers aren't the only way to create a better smile: Teeth whitening, crowns or orthodontic work may also be an alternative. But for many, veneers are the preferred option. What does Vivica think of hers?
"I love my veneers!" she declared, noting that they have held up well for over a decade.
For more information about veneers, please contact us or schedule an appointment for a consultation.