Blog | Lenexa Family Dental| Dentist in Lenexa, KS
Posts for tag: tooth pain
By Lenexa Family Dental
September 11, 2021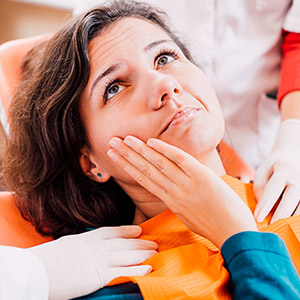 While mouth pain can certainly get your attention, what exactly hurts may be difficult to identify. It might seem to emanate from a single tooth, or a group of teeth. Then again, it might not be clear whether it's coming from teeth or from the gums.
Still, it's important to pinpoint the cause as much as possible to treat it correctly. One of the main questions we often want to answer is whether the cause originates from within a tooth or without.
In the first case, tooth decay may have entered the pulp at the center of the tooth. The pulp contains nerve bundles that can come under attack from decay and transmit pain signals. Incidentally, if the pain suddenly goes away, it may simply mean the nerves have died and not the infection.
The decay can also spread into the root canals leading to the root and supporting bone, and then make the jump into the gum tissues. One possible sign of this is the one mentioned earlier—you can't quite tell if the pain is from the tooth or the surrounding gums.
The root canals could also serve as a transportation medium for infection in the other direction. In that case, gum disease has advanced into the bone tissues around a tooth near its roots. The infection can then cross into the tooth. Again, both a tooth and the gum tissue around it can become diseased.
We have effective treatments for individual occurrences of interior tooth decay or gum disease: The former usually requires a root canal treatment to remove infected tissue and fill and seal the tooth from future infection; we alleviate gum disease by removing the dental plaque causing it and helping the gum tissues to heal. But combined tooth and gum infection scenarios are more difficult to treat, have a poorer prognosis and may require specialists.
To reduce the risk of either tooth decay or gum disease developing into this greater problem, it's best to take action at the first sign of trouble. So, see your dentist as soon as possible when you encounter oral pain or if you notice swollen or bleeding gums. The earlier we treat the initial outbreak of disease, be it tooth decay or gum disease, the better your chances of a successful and happy outcome.
If you would like more information on tooth pain, please contact us or schedule an appointment for a consultation. You can also learn more about this topic by reading the Dear Doctor magazine article "Confusing Tooth Pain."
By Lenexa Family Dental
September 01, 2021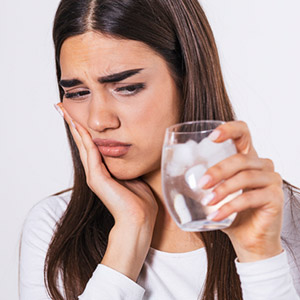 Not all toothaches are alike: Some are sharp and last only a second or two; others throb continuously. You might feel the pain in one tooth, or it could be more generalized.
Because there are as many causes as there are kinds of dental pain, you can expect a few questions on specifics when you come to us with a toothache. Understanding first what kind of pain you have will help us more accurately diagnose the cause and determine the type of treatment you need.
Here are a few examples of dental pain and what could be causing it.
Temperature sensitivity. People sometimes experience a sudden jolt of pain when they eat or drink something cold or hot. If it only lasts for a moment or two, this could mean you have a small area of tooth decay, a loose filling, or an exposed root surface due to gum recession. If the pain lingers, though, you may have internal decay or the nerve tissue within the tooth has died. If so, you may require a root canal treatment.
Sharp pain when chewing. Problems like decay, a loose filling or a cracked tooth could cause pain when you bite down. We may be able to solve the problem with a filling (or repair an older one), or you may need more extensive treatment like a root canal. In any event, if you notice this as a recurring problem, don't wait on seeing us—the condition could worsen.
Dull pain near the jaw and sinuses. Because both the jaws and sinuses share the same nerve network, it's often hard to tell where the pain or pressure originates—it could be either. You may first want to see us or an endodontist to rule out tooth decay or another dental problem. If your teeth are healthy, your next step may be a visit with a physician to examine your sinuses.
As you can see, tooth pain can be a sign of a number of problems, both big and small. That's why it's important to see us as soon as possible for an examination and diagnosis. The sooner we can treat whatever is causing the pain, the sooner your discomfort will end.
If you would like more information on treating dental pain, please contact us or schedule an appointment for a consultation. You can also learn more about this topic by reading the Dear Doctor magazine article "Tooth Pain? Don't Wait!"
By Lenexa Family Dental
March 31, 2020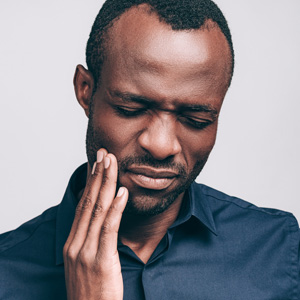 Your teeth and gums have a highly sensitive network of nerves. But while it can signal even the most subtle discomfort we may not be able to identify the cause with pinpoint accuracy. As a result, tooth pain could indicate more than one kind of problem including a decayed tooth, root sensitivity, infected gum tissues (like an abscess) or a dying pulp signaled by diseased nerve tissue inside the tooth.
On the other hand, not all tooth pain is the same: it can be dull or sharp, continuous or intermittent. It can feel like a constant, throbbing ache or a sharp wince when you eat or drink something cold or hot, or when you bite down. These differences could point our diagnostic examination in the right direction.
For example, sharp, throbbing pain could indicate deep tooth decay, especially if it suddenly stops. That would likely mean the nerves within the tooth pulp under attack by the infection have died and can no longer transmit pain. The infection, on the other hand is still very much active — this usually requires a root canal treatment (cleaning out the pulp and root canals of diseased and dead tissue and filling the empty spaces) if we're to save the tooth.
If, however, you're experiencing sensitivity from temperature or pressure, we could be facing at least a couple of scenarios. For one, your tooth could be fractured. More likely, though, periodontal (gum) disease triggered by bacterial plaque has caused the gum tissues to shrink back (recede) from the affected teeth so that the sensitive dentin layer is exposed and no longer protected by the gum tissue.
If we diagnose gum disease, we'll need to aggressively remove bacterial plaque from all tooth and gum surfaces. This procedure might require more than one appointment and the possibility of surgery if we encounter deep pockets of infection, especially around the roots. If gum recession is severe you may also need grafting surgery to replace the missing gum tissue or to re-cover the exposed areas of your teeth.
So, knowing the source of tooth pain will direct the course of treatment to follow. With proper treatment, though, the chances are good we can not only restore your teeth and gums to optimum health but we can end the pain.
If you would like more information on treating tooth pain, please contact us or schedule an appointment for a consultation. You can also learn more about this topic by reading the Dear Doctor magazine article "Confusing Tooth Pain."